Hi everyone, and welcome to D.N.Angel Wiki! I'm Rayla, the new administrator and bureaucrat of this wiki. The creator of this wiki has abandoned it, so I adopted it.
First of all, I would like to thank you all for coming to this wiki, whether you are an editor or a reader.
The D.N.Angel wiki is about the manga by Yukiru Sugisaki as well as the spin-off anime and PS2 game (Crimson Wings).
I need all of your help and support. This wiki is currently inactive and I need your help to revive it. I want it to be a place where D.N.Angel fans, like you and me, can find all the information they want about the series they love.
The articles here are few and not very detailed. I need you to help me edit the articles that already exist and write new ones. We especially need articles about the characters and episode/chapters of D.N.Angel. There are only 26 episodes and I already have created pages for a few of them.
Also, please use proper spelling and grammar on the pages you create or edit, so that the articles here can be the best quality. Follow the same format for all the articles in the same category, such as the category "characters."
When editing articles that already exist, please improve them by adding pictures and links. This anime also has a Japanese version, so anyone who can understand Japanese (I can't), please write about the Japanese version. Perhaps one of you can even start a Japanese D.N.Angel wiki and we can connect the two.
I have also never played the PS2 game about D.N.Angel, Crimson Wings, so anyone who has or knows about it, please start a page on it.
I have recently given this wiki a logo. However, as you can see, it is not the best-quality. I am inexperienced about things like this so please help me improve this logo. Here is a link to its file: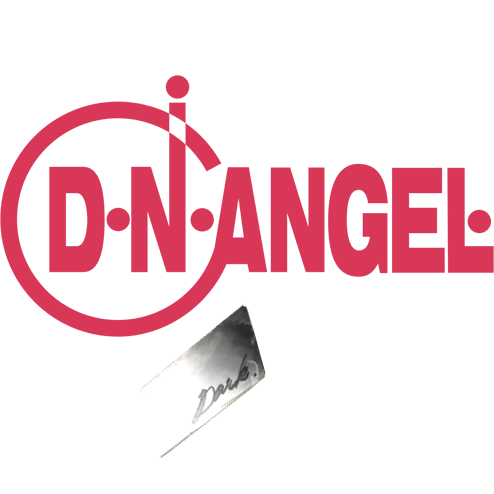 . Also, if you have any ideas about how to improve the title page, please tell me.
It is my dream that this wiki will someday earn the wikia spotlight, but we have a long road ahead of us before my dream can be accomplished. This wikia needs at least 100 articles, not including stubs (very short articles) in order to be in the wikia spotlight. Please help me make my dream come true.
Help spread the word about this wiki. If all of us contribute a little bit to it, it will be up and running in no time. If you have any questions or need any help, feel free to contact me on my talk page: User talk:Rayla.
Thanks again!